My Associate
Ivana Sretenovic
Transformational Business Consultant and Coach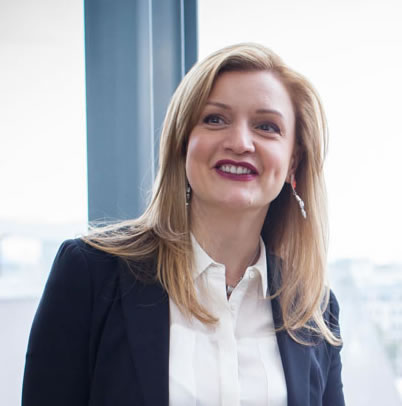 Ivana is a high level achiever having worked within the corporate industry and management consultancy for over 18 years after achieving her MBA from the prestigious SDA Bocconi School of Management, Italy. Ivana was selected as part of the talent programme before reaching the position of Executive Director.
She now consults and coaches a large and growing profile of global corporate clients in a range of industries.
Ivana integrates her unique and personal experience on the softer skills required to have a balanced body and mind to accelerate success at a more holistic level. Ivana can be contacted via the company email iglowperformance@btinternet.com for 1:1 Coaching, Rapid Transformational Therapy (RTT), and Mindfulness/Meditative coaching practices.
Consultancy services inclusive of strategic transformation, commercial excellence, and programme and project management are also offered by iGLOW Performance. Ivana would be happy to meet with the key decision makers at your organisation and address, align, and deliver your business needs to the highest and most professional standards.